Devlog 2021-06-20
More maps
A droppable ladder
Sunday
Hey, did you know it's Sunday? I forgot.
Ladders
One thing that I appreciate in map design is when you traverse a map multiple times, but when as you go through you open up little short cuts for yourself. I've actually implemented the first instance of this in Black Mountain; a rope ladder.
You first encounter the rope ladder rolled up at the top of a cliff. There will be a small cutscene drawing attention to it (mischievous forest spirits up to no good, naturally). You'll go far, far out of your way to work around a different path and eventually come to the top of the cliff.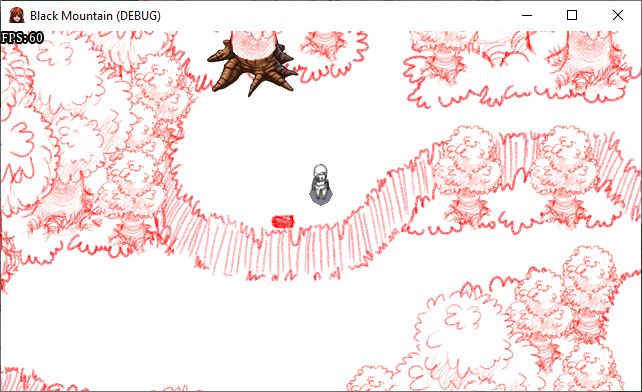 If you use the ladder, it'll flop down, and what was an impassable cliff is now a climbable area.
Aren't you clever?
This will be useful, because just north of this area is a small boss fight (mischievous forest spirits, again) and then a town. In the town you will be tasked with doing something that involves returning to the forest and unlocking a new area – I certainly don't want to have to walk all the way back through a damp cave system to get back and forth while testing, so why should I make the player do it?